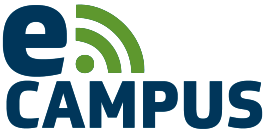 Beginning SUMMER 2021, we will offer more online courses through a new platform called "eCampus".
The eCampus platform allows students from across Georgia to enroll in online courses offered by any Technical College System of Georgia (TCSG) college, providing students access to courses within their Lanier Technical College program of study that may not be available at their home college in a given term.
Upon completion of the eCampus course, students will earn credit at their home college.
---
Frequently Asked Questions